We start with quality post and pole trees from over populated stands. These tight stands grow tall and straight Lodgepole Pine making for excellent raw material.
We process our post and pole material in our 15-acre production yard. The posts are cut to length with our two Hahn processing machines.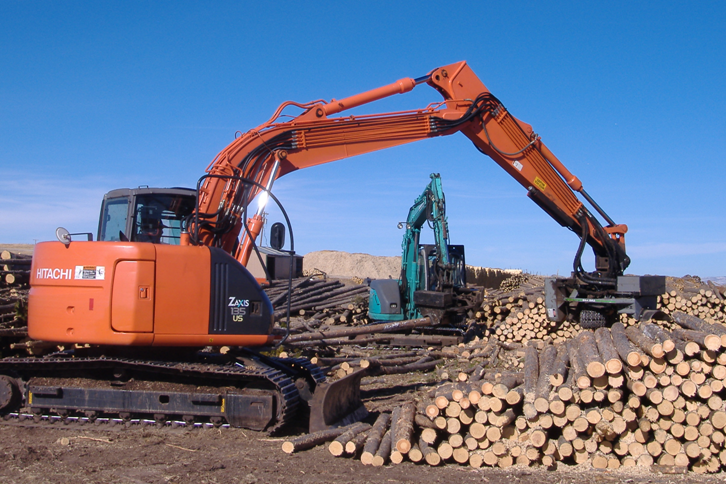 Our posts are then peeled with our Morbark post peeler and precision end trimmed. They are then shaped for specific product lines, treated and made ready for market.