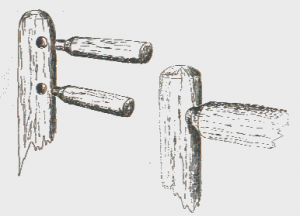 We offer the most rustic and durable rail fencing in the industry. The sturdy posts are chamfered and drilled to hold the 3″- 4″ rails, creating a perfect fit and finish. Our Western Rail Fence in two, three or four rails looks great in the front yard, around the ranch house or surrounding your property. To add to our Western Rail we also build custom gates to further increase the functionality and continuity of your fencing.
The photo below shows 3 rail butt treated fence that was stained dark by the customer. Our butt treated western rail only treats the bottom of the posts while leaving all the material above ground natural. This leaves our customers the option to stain the fence to their liking.
We can also do custom items like gates. Pictured below are custom 3 rail gates sold with heavy-duty hinges.
---
Additional Product Photos
---